We are so happy that you have found us!
Blue Empress Tarot is right for you if:
*You need some help figuring out where to start
*You are struggling to make a decision
*You want to make changes in your life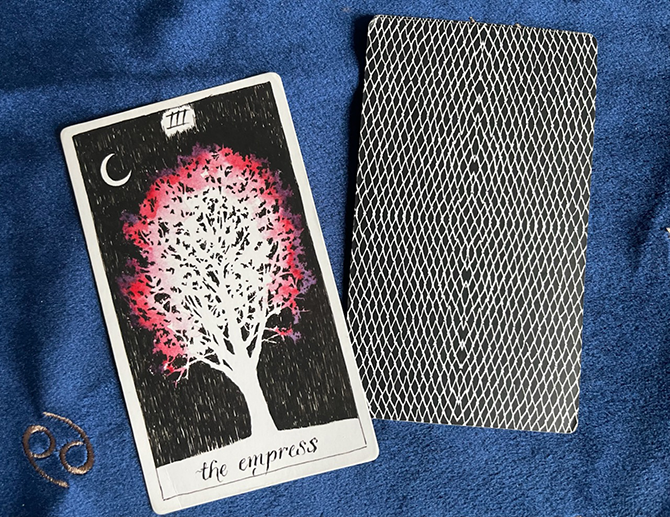 The Empress Card in tarot has special meaning to me. She represents the ultimate mother: Mother Earth, the Tree of Life, and all things maternal. She cares for others and wants what is best for them. She picks you up when you are down and cheers you on when you succeed. She is unconditional love and support.
This is what Blue Empress Tarot is all about. Helping you through your most difficult moments, guiding you on your journey, supporting you and helping you heal. Sometimes we just feel lost. Like we aren't sure where to go next, what to focus on, which choice to make. Sometimes we are trying to move on from a painful experience and just need help figuring out how. Every day we are faced with choices, chaos & challenges. Tarot cards do not predict the future, because the choice is up to YOU. As your guide to greatness I will help light the way so you can step into your strengths & make the choices that are best for YOU. Tackle your stresses & move towards the future you WANT. Book a reading today & let's take the first step together.